Discover summer adventure on your doorstep.
 
With a mix of hands-on activities, events and trails, Summer at the Museums offers plenty for families to enjoy throughout the summer holidays.
Families can explore the world of Dinosaurs at Ely Museum, learn more about climate change at the Museum of Archaeology & Anthropology, join the Strong Women circus scientists performance at the Fitzwilliam Museum; or become a Science Detective with a day of activities based across the University of Cambridge Museums.
With more than 140 drop-in and bookable activities to choose from, plus tips and advice about how to get the most out of each visit, families will have everything they need to plan a fun filled summer in Cambridge and its surrounding areas.
Taking place across the local region, Summer at the Museums aims to get you exploring new venues as well as revisiting old favourites in your local area. There will be events to get everyone, no matter what your age, enjoying, exploring and engaging with the collections.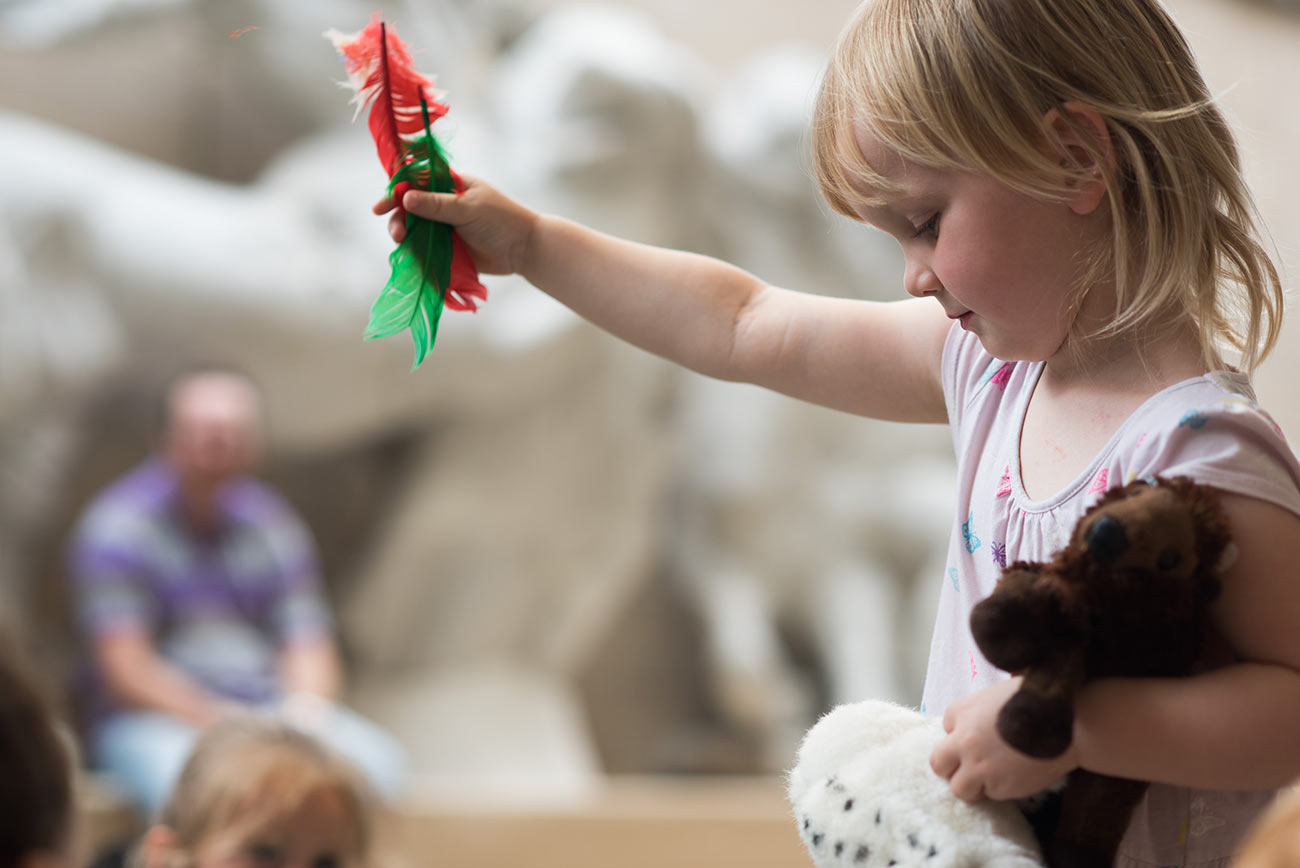 Participating venues

All Saints Church
Cambridge, CB5 8BP
01223 324442

Burwell Museum & Windmill
​Burwell, CB25 0HL
01638 605544

Cambridge Centre for Computing History
Cambridge, CB1 3EW
01223 214446

Cambridge Museum of Technology
Cambridge, CB5 8LD
01223 500652

Cambridge University Botanic Garden
Cambridge, CB2 1JE
01223 336265

Chatteris Museum
Chatteris, PE16 6JA
01354 696319

Cromwell Museum
Huntingdon, PE29 3LF
01480 375830

Ely Museum
Ely, CB7 4LS
01353 666655

Farmland Museum & Denny Abbey
A10, Waterbeach, Cambridge, CB25 9PQ
01223 860988

Fitzwilliam Museum
Cambridge, CB2 1RB
01223 332904

Great St Mary's Church
Cambridge, CB2 3PQ
01223 741716

Kettle's Yard
Cambridge, CB3 0AQ
01223 748100

Museum of Archaeology & Anthropology
Cambridge, CB2 3DZ
01223 333516

Museum of Cambridge (Events provided by Cambridge Museum of Technology)
Cambridge, CB3 0AQ
01223 355159

Museum of Classical Archaeology
Cambridge, CB3 9DA
01223 330402

Museum of Zoology
Cambridge, CB3 3EJ
01223 336650

National Heritage Centre for Horseracing & Sporting Art
Newmarket, CB8 8EP
01638 667314

Norris Museum
St Ives, PE27 5BX
01480 497314

The Polar Museum
Cambridge, CB2 1ER
01223 336540

Saffron Walden Museum
Saffron Walden, CB10 1JL
01799 510333

Sedgwick Museum of Earth Sciences
Cambridge, CB2 3EQ
01223 333456

St Neots Museum
St Neots, PE19 1AE
01480 214163

Stained Glass Museum
Ely, CB7 4DL
01353 660347

University Library Millstein Exhibition Centre
Cambridge, CB3 9DR
01223 333030

Whipple Museum of the History of Science (closed from 4 July but offering events at other venues)
Cambridge, CB2 3RH
01223 330906

Wisbech & Fenland Museum
​Wisbech, PE13 1ES
01945 583817

Summer at the Museums is delivered by the University of Cambridge Museums as part of its Arts Council England National Portfolio Organisation funded programme.