Rosanna Evans shares the story of a very special Victorian scrapbook…
Eliza Brightwen is not the most obvious female scientist to showcase – she is not the most renowned female scientist in the collection at the Whipple Museum of the History of Science, nor was she particularly an agitator for democratising access to scientific knowledge – but just wait till you see her Bible Album. The astonishing care taken over its beautiful assembly is a reflection of how many women accessed scientific experiences in the 19th century, and it's impossible not to feel inspired when turning the pages.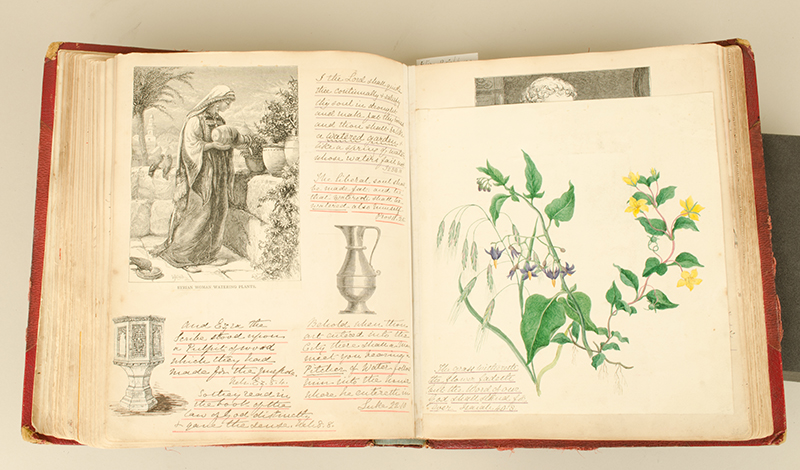 Brightwen was a devoted Christian who believed that the existence of God was demonstrated by the natural world, and who pursued her faith by pursuing a better understanding of the world around her. Although this view may not be shared by all contemporary viewers, I find the way that Brightwen sought to learn from observations, recording, collecting, and experimenting from what was immediately available to her to be a humbling and inspiring reminder about appreciating nature and science every day, wherever you are...