Zowie Sweetland's poster is inspired by a pair of 18th-century spectacles in the Whipple Museum of the History of Science, and the story they tell about the history of disability.
Would you consider a pair of glasses to be a disability aid? You might not now, but in the 1750s it was very different.
What is disability and why does it matter?
Poster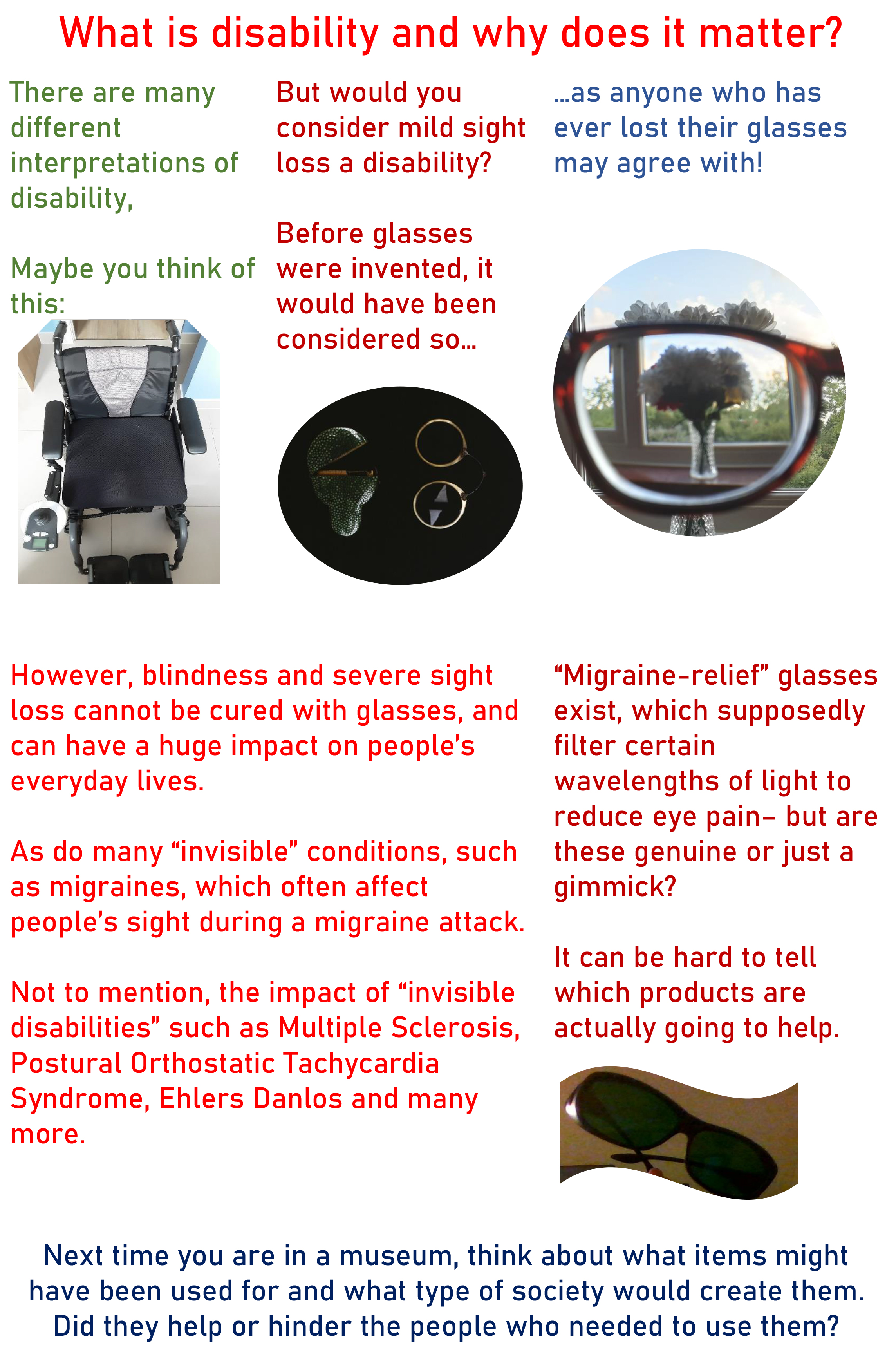 Zowie says, "As someone with various disabilities, thinking about an object in terms of disability sounded appealing to raise awareness of "invisible disabilities."
Museum Remix Guest Curator Lucian Stephenson writes, "I loved the illustration of "invisible" disabilities through the "lens" (ho ho) of visual impairment, introducing the reader to disabilities that they might not be familiar with using the model of something that they will already understand. It worked perfectly."
The object that inspired the artwork: 18th-century spectacles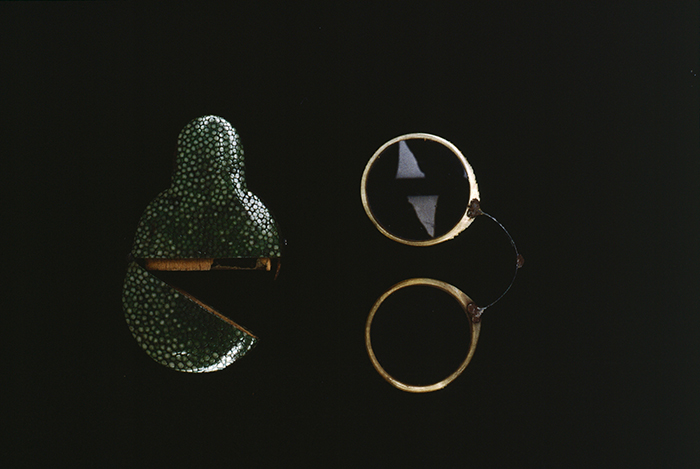 These gold-rimmed spectacles in the Whipple Museum of the History of Science are hinged at the bridge so they may be folded neatly away into their fishskin case. They date from around 1750 to 1800, before attitudes towards disability hardened around whether a person was able to work. 
This artwork is part of the Museum Remix: Unheard project, and is featured in the Museum Remix: Woven Histories digital exhibition.