The Museum of Life (2019)
Paper, acrylic, pen, pencil
The Museum of Life is a large-scale mural created by Rosa Colaço, David Bellwood, Molly Blacknell, Du Song and Mitch Hubner for the University of Cambridge Museums' 2019 Museum Remix.
The work is inspired by The Museum of Me (2003) by Nondumiso Hlwele, below, in the collection at the Museum of Archaeology and Anthropology.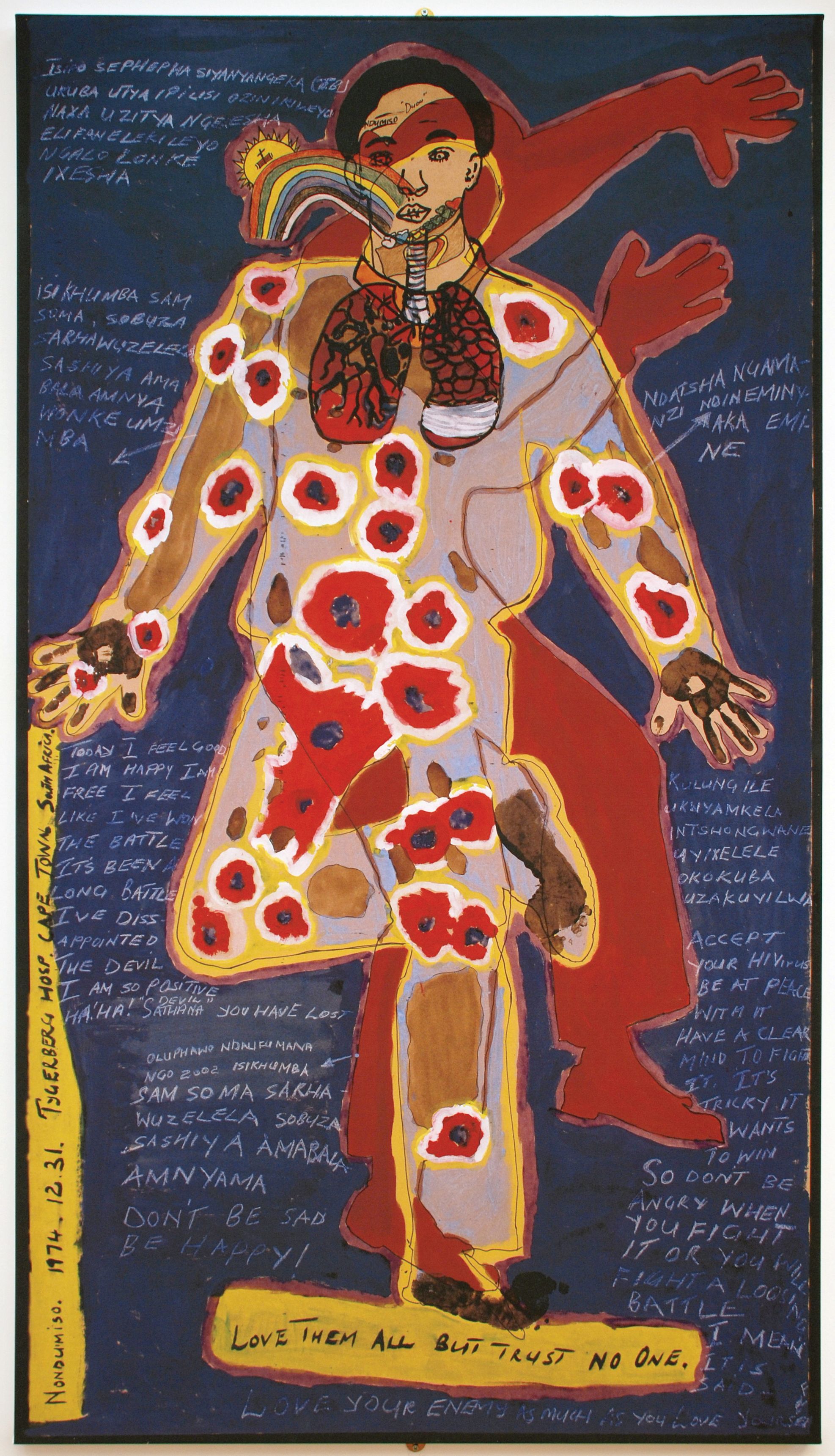 The team wrote of Hlwele's work, "This self-portrait shows the artist's body as a 'museum of life', demonstrating her experiences living with HIV. In its abstract approach to the body and expression of a fight against stigma, this piece speaks strongly to queer themes."
For The Museum of Life mural, participants' bodies were outlined and their life stories inscribed onto the outlines. Viewers were invited to add their own annotations.