Miriam Waters' poem Not Your Man responds to a pair of 19th-century photographs in the collection of the Museum of Archaeology and Anthropology.
The studio photographs were taken in the 1870s in colonial Samoa, and speak of complex colonial histories and different understandings of race, gender and gender fluidity. We don't know the name of the subject of the photographs: the photographer's labels simply say "man from Tutuila with hair bound [and] unbound".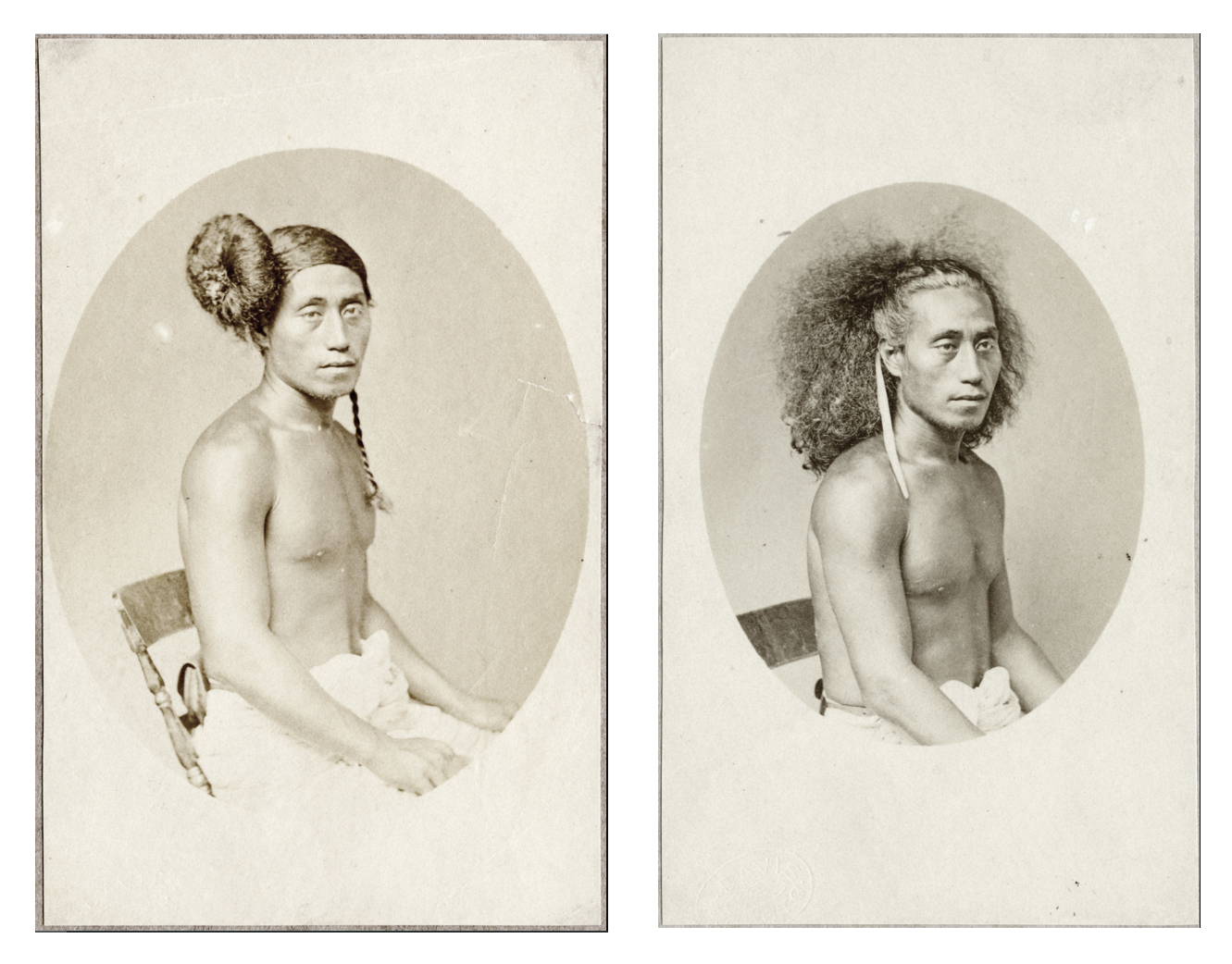 Miriam writes,
"I thought it was fascinating to see how other cultures have been overlooked/oversimplified by anthropologists in the past and I wondered what this Samoan would say, if they could talk to us, and how that might be relevant to our own identity struggles today."
Guest Curator Marenka Thompson-Odlum writes,
"'My look remains fixed on the middle distance, knowing you will still express me in English, the language of the conqueror, who could not understand the fa'afafine light in my stormcloud hair. I am not your man.'
The last lines from Miriam Waters' poem encapsulates the epistemicide that occurred during colonization but also perpetuated by museums. The poem's title, Not Your Man, directly references the title of the 19th century photos, a "Man from Tutuila, hair bound [and] unbound". In Western thinking the term 'man' is far from neutral. It is loaded with not only biological but also cultural meaning bound by strict parameters, as the poem says, 'the clubs, the weapons, the muscles, and the bristly moustaches of masculinity'.
 
In recording the images it was almost impossible for the photographer, archiver, or curator to see beyond the strict gender binary of man/woman even when presented with an image of his fluidity. Thus the fa'afafine light or essence as the third gender vanishes from the record. The submission reminds me of Matt Smith's Losing Venus exhibition, in which he acknowledges and explores the impact of colonialism on queer lives across the globe. In his work we see reflected the various colonial legislations that criminalised the lives that fell outside of gender binaries and heteronormativity in societies where they were once freely lived.
 
The first step of reconstitution is taken in the last line of the poem: 'I am not your man.' Instead the photo should read, 'Fa'afafine from Tutuila'."
This track is part of the Museum Remix: Unheard project.