03/06/2022
27/10/2022
Free
Event information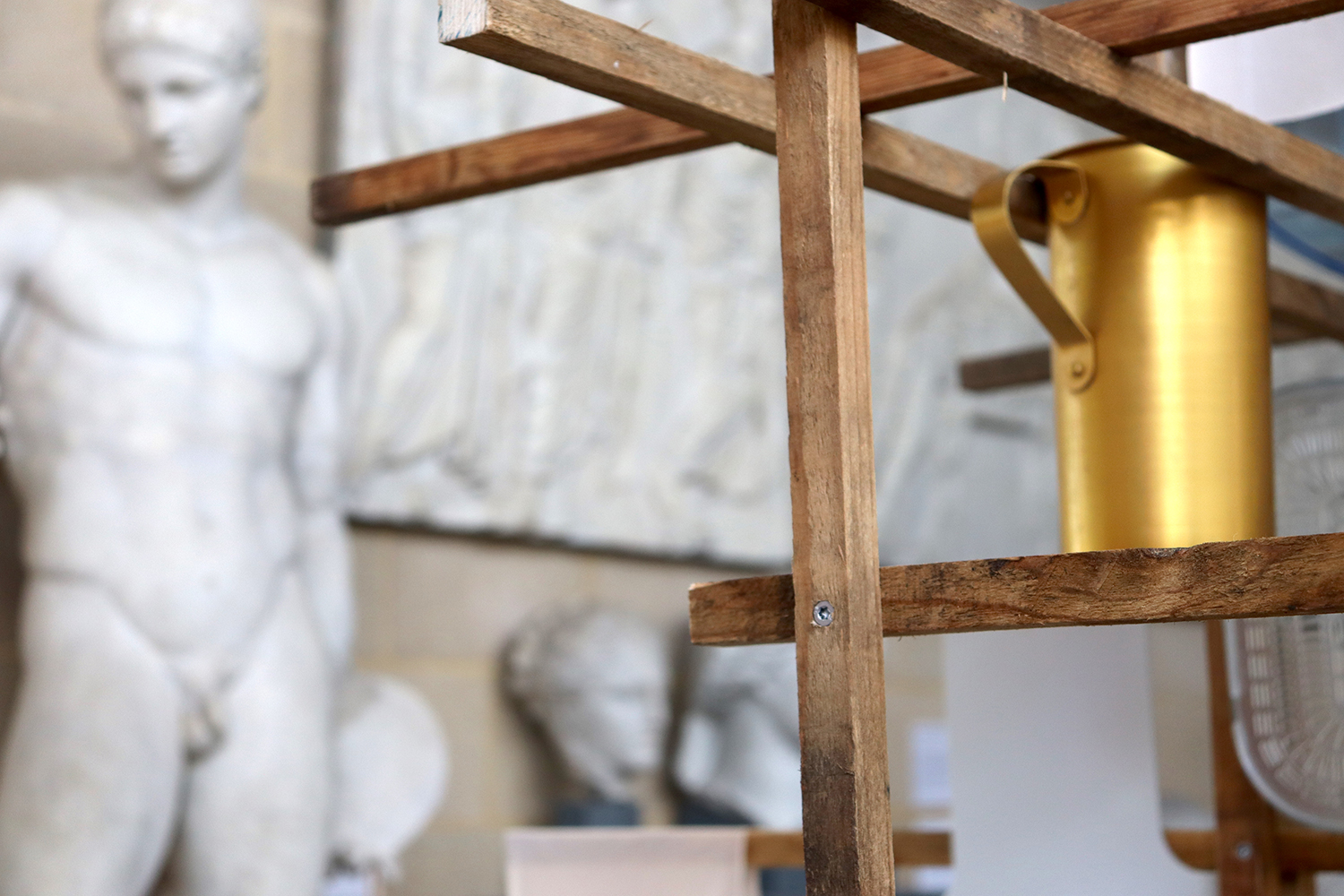 We're extending our summer exhibition until Thursday 27 October 2022!
Come check out the Museum of Classical Archaeology's summer exhibition, RefeR: a collaboration with GUIRLANDEN, an artist collective from Denmark. GUIRLANDEN's artists will transform our light and airy Cast Gallery with a series of installations in response to the casts, intended as 'actualisations' of the classical heritage our collection embodies.
GUIRLANDEN are a kunstnersammenslutning, a traditional Danish collective of contemporary artists. They are rooted in the Aarhus art scene and held their first exhibition at Aarhus City Hall in 1968. Until now, most of their exhibitions have been hosted in Denmark – and mainly in Aarhus. Now, they come to Cambridge to cast their uniquely collective vision upon the Museum of Classical Archaeology's casts from the antique.
The artists of GUIRLANDEN have created a new series of artworks, shaped by our space, our collection and the relationships between them. Each artist looks towards the past, the present and the future contemporaneously, sparking new creative conversations across time and place.
About GUIRLANDEN: https://guirlanden.dk/
This exhibition is supported by the Aarhus Municipality (Aarhus Kommune) and the Danish Arts Foundation.